Kays Ways Pays" was the motto, or advertising slogan, used by Kays in the 1950s and 1960s.
The slogan was used to encourage both existing and new agents to sell the company's products and services, that were on offer in the catalogue, to their customers.
Here we are using the motto as a means of showing those items that have featured in the catalogues and form part of the heritage collection. They are included here for the interest and benefit of visitors to the website.
Kays Sewing Machines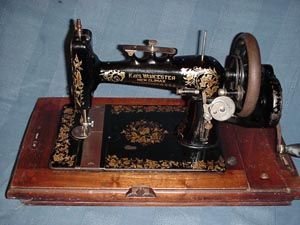 This is a Kays "Climax" sewing machine dating from 1916. Still in good working order it differs very little from the Singer and other similar designs that were still on sale some sixty years later. How many items of clothing were created on this one?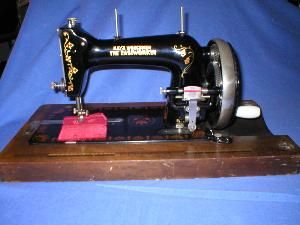 The Kays "Easiworker" as featured in the catalogues from the early 1920s until the mid 1930s.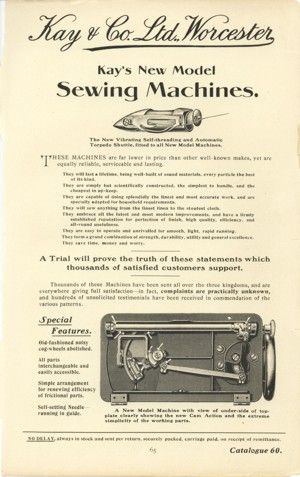 This is a page from the catalogue of 1913 showing the new shuttle mechanism for sewing machines that was being introduced.
Crockery and China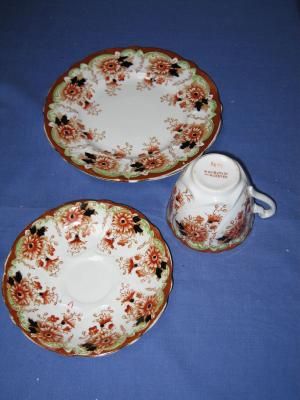 This is part of a 42 piece service that was sold from the catalogue between 1896 and 1914. Each piece is marked on the base with the simple identification of "Kays, Worcester".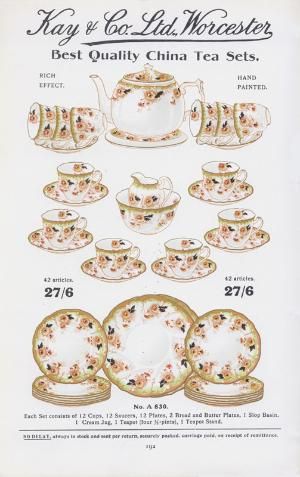 This is the page from the 1913 catalogue that shows the full illustration of the tea service shown above. This tea service would have represented a major investment for any working family. A clerk working for Kays in 1913 would have been paid approximately 12/6d each week so this service would have taken over two weeks wages to buy it.